Why Become a Commercial Energy Broker With Yü?
Becoming a commercial energy broker with Yü offers numerous benefits and opportunities in the business energy sector. Yü Energy is a reputable and reliable energy supplier, committed to providing efficient and sustainable energy solutions. With their extensive experience and industry knowledge, partnering with Yü as a commercial energy broker can be a rewarding and successful venture.
As a broker, you can leverage Yü Energy's strong reputation and wide range of business energy services to attract clients and build long-term relationships. Yü Energy is known for its competitive pricing, excellent customer service, and commitment to green energy solutions. By aligning yourself with a trusted and respected supplier, you can offer your clients a reliable and sustainable energy supply while providing them with cost-effective options tailored to their specific needs.
Yü Energy's comprehensive portfolio includes business gas, electricity, and water supply, making them a one-stop-shop for businesses' utility requirements. Their expertise and dedicated support ensure that you have access to the resources and tools necessary to assist your clients in managing their energy consumption effectively.
Moreover, Yü Energy's online quote tool and customer portal streamline the process, making it easier for you to generate quotes, manage contracts, and access valuable data and insights. This efficiency enables you to save time and provide prompt service to your clients.
By joining forces with Yü Energy, you become part of a network of energy experts and gain access to their competitive pricing, industry expertise, and ongoing support. With Yü Energy's commitment to renewable and sustainable energy solutions, you can confidently promote their services and contribute to a greener future.
How much funding does Yu Energy have?
Yu Energy, a part of Yü Group PLC, is a well-established business energy supplier with a robust funding profile. As a publicly listed company, Yü Group PLC ensures transparency and accountability in its financial operations. With a strong presence in the energy market, Yu Energy has the financial backing to support its operations and deliver quality services to its customers.
Yü Group PLC, the parent company of Yu Energy, has made significant investments to strengthen its position as an independent supplier of business energy. The company has a proven track record of managing its finances effectively and responsibly, ensuring the stability and growth of Yu Energy.
As an independent supplier, Yu Energy has secured funding to expand its operations and provide innovative solutions to businesses of all sizes. This funding allows Yu Energy to invest in advanced technologies, infrastructure, and customer support systems, enabling them to offer a wide range of energy solutions tailored to the needs of their customers.
Furthermore, Yu Energy's financial stability is reflected in its share price, which is an indicator of investor confidence in the company. This confidence in Yu Energy's financial performance and future prospects further enhances their ability to secure funding for continued growth and expansion.
With a focus on renewable energy and sustainable practices, Yu Energy is well-positioned to capitalize on the increasing demand for green energy solutions. By offering competitive pricing and a range of services, they continue to attract customers across various sectors, including SMEs, large enterprises, and care homes.
How can I switch to Yü Energy?
Switching to Yü Energy as your business energy supplier is a straightforward and hassle-free process. With a focus on customer satisfaction and efficient service, Yü Energy ensures that the switching process is seamless and convenient for businesses of all sizes.
To switch to Yü Energy, you can follow these simple steps:
Get in touch: Contact Yü Energy through their website or by calling their dedicated contact number. Their friendly and knowledgeable team will guide you through the switching process and address any questions or concerns you may have.
Discuss your needs: During the initial consultation, explain your business energy requirements to the Yü Energy representative. They will provide you with tailored solutions and the best energy plan to meet your specific needs, whether it's business electricity, gas, or water supply.
Receive a quote: Yü Energy will provide you with a competitive quote based on your energy consumption and requirements. Their online quote tool or a personalized quote can help you understand the potential cost savings and benefits of switching to Yü Energy.
Accept the quote: Once you are satisfied with the quote and have made an informed decision, you can accept it by clicking "accept" or informing the Yü Energy representative.
Switching process: Yü Energy will take care of the entire switching process on your behalf. They will handle the necessary paperwork, including notifying your current supplier and managing the transfer of your energy supply.
Installation of smart meters: Yü Energy offers smart meter installations to help you manage your energy usage effectively. This advanced technology allows you to monitor and control your energy consumption, leading to potential cost savings and better energy management.
Throughout the switching process, Yü Energy ensures that you're in safe hands. They provide expert guidance, personalized solutions, and dedicated customer support. By choosing Yü Energy, you gain access to competitive pricing, renewable energy options, and a range of services designed to meet your business energy needs.
Who is the owner of Yü Energy?
The owner of Yü Energy is Bobby Kalar, who is also the CEO and founder of the company. Bobby Kalar has been instrumental in establishing Yü Energy as a leading independent supplier of business energy in the UK.
Under Bobby Kalar's leadership, Yü Energy has experienced significant growth and success, offering a range of tailored energy solutions to businesses of all sizes. Bobby Kalar's vision and expertise have positioned Yü Energy as a trusted provider in the energy market.
Yü Energy, part of the Yü Group PLC, is committed to putting its customers first and providing them with the right energy solutions. With a focus on excellent customer service, competitive pricing, and green energy options, Yü Energy aims to meet the diverse needs of businesses across various industries.
As the owner of Yü Energy, Bobby Kalar has played a vital role in driving the company's expansion and ensuring its continued success. Under his guidance, Yü Energy has established a strong presence in the business energy sector, offering innovative solutions and a refreshing approach to energy supply.
Bobby Kalar's dedication to delivering exceptional service and his commitment to sustainable and renewable energy solutions have positioned Yü Energy as a go-to provider for businesses seeking reliable and cost-effective energy supply.
How can I get a quote for Business Water services from Yu Energy?
To get a quote for Business Water services from Yü Energy, the process is simple and convenient. As a trusted energy supplier, Yü Energy offers a range of solutions to meet the water needs of businesses of all sizes. Here's how you can request a quote:
Visit the Yü Energy website: Go to the Yü Energy website, where you can find detailed information about their services and solutions for business water supply.
Navigate to the Business Water page: Explore the Business Water section on the website to understand the benefits and options available.
Request a quote: On the Business Water page, you'll find a user-friendly online quote tool. Simply provide the necessary details about your business and its water requirements. This includes information such as your company name, location, water consumption, and contact information.
Submit your request: After entering the required information, submit your quote request. Yü Energy's dedicated team will review your details and prepare a competitive and tailored quote for your business water services.
Expert guidance and support: Yü Energy's knowledgeable and dedicated team is available to guide you through the process. If you have any questions or need assistance, you can get in touch with their customer service team by using the provided contact number or by utilizing their online contact form.
By following these steps, you can easily obtain a quote for Business Water services from Yü Energy. Their commitment to excellent customer service, competitive pricing, and a wide range of solutions makes them a reliable choice for businesses seeking efficient and cost-effective water supply.
Overview of the company
Yü Group PLC trades under the brand Yü Energy. It's a Nottingham based business energy supplier that was founded in 2009. It used to be known as Better Business Energy but it rebranded to Yü Energy in 2013. Since then the company has grown significantly.
Yü Group focuses on personal needs of its customers and makes it easier for businesses to manage their utilities. It is known for providing excellent customer service and competitive prices. It aims to build long-lasting relationships with its clients and takes care of their energy supplies, thus allowing them to focus on other aspects of running their business. It offers a combination of innovative digital solutions and personalised customer service.
National structure
Yü Group PLC supplies energy mainly to small and medium-sized (SME) enterprises and businesses throughout the United Kingdom. It, however, also powers big customers like world famous sports stadiums including Trent Bridge Cricket Ground and Bolton Wanderers Football Club. The company does not supply energy to pubs, clubs, and takeaways.
The overview of the company's subsidiaries can be found in the table below.
Subsidiary
Description
Kensington Power Limited
its main business activity is the trade of electricity
employs 136 people
has an annual turnover of around £81 million
the company's registration number is 08246810
KAL Energy Limited
a holding company it employs 32 people
the company's registration number is 08205335
Products and services
Yü energy offers a range of contracts. It aims to understand the individual needs of each business. It says that supply, service and savings are the most important things in their relations with customers.
Yü Group's offer covers electricity, gas, water and other solutions for business customers. It also supports its clients in their transition to more environmentally-friendly solutions and helps them manage their energy consumption more effectively.
Business electricity
Yü Energy believes that business electricity plans should represent the actual electrcity consumption of its customers. The company offers tariffs for businesses of all sizes, ranging from micro-businesses to huge retail chains.
It gives clients the option to choose Pure Green Plan, where 100% energy comes from green sources. The tariff was created with the thought of giving clients the chance to switch to sustainable energy solutions. The Pure Green Plan is available as a fixed energy plan for 12, 24 or 36 months. It allows your business to report zero carbon emissions and get Renewable Energy Guarantee of Origin (REGO) certificate.
Business gas
Yü Energy offers competitive business gas rates for micro to medium-sized businesses. Its gas contracts come with fixed prices, and metering and transportation costs are included in the price.
Business water
Since April 2017 all businesses in England can switch their water suppliers. If you are a business in England and want to save money by switching to Yü Energy click here.
Based on your water consumption your business can be classified as:
small business – annual water usage up to 5000 cubic meters, or
large business – annual water usage over 5000 cubic meters.
In addition to supplying water tu businesses, Yü Energy offers Wastewater and Sewerage services, which include removing and treating used water, and management of trade effluent.
Utility packages
Yü Energy also offers multi-fuel packages that include gas, electricity and water. They allow you to pay for utilities monthly or quarterly, and if you have any queries or problems you only have to contact one supplier.
If you pick the Multi-Fuel plan, you will get a discount on electricity and gas rates when you consolidate two or more utility supplies.
Yü Energy's impact on environment
Yü Energy's fuel mix for electricity supplied during the year 2019-2020 can be found in the table below.
| | |
| --- | --- |
| Fuel source | % of all electricity supplied |
| Coal | 5.83 |
| Natural Gas | 66.63 |
| Nuclear | 7.59 |
| Renewables | 15.14 |
| Other fuels | 4.81 |
Yü Energy offers green tariffs, where all electricity is sourced from renewable sourced. Electricity for its green products comes from wind energy. Its sourced from Carno Wind Farm in Wales, through its sourcing partner, Smartest Energy. The Carno Wind Farm is supported by REGO scheme, and it invests into the development of the local community.
Moreover, each time someone buys its Pure Green plan, Yü Energy donates to the World Land Trust 'Plant a Tree' programme. It also helps businesses install EV charging facilities, and its EV customers can get a discount for business energy.
Board of Directors
Everyone in the company's management team has decades of experience working in the energy sector, and great understanding of what businesses need when it comes to utility supplies. The Directors are based in the United Kingdom.
Bobby Kalar – Chief Executive Officer
He is the founder of the group. His career began by him working as an electronics engineer at Marconi PLC. He used to invest in the care home sector and owned a group of four care homes that he sold after the deregulation of the energy sector.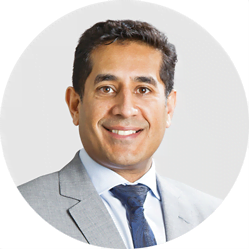 Robin Paynter Bryant – Independent Non-executive Chairman
He joined Yü Group in January 2020. He has over 30 years of experience in corporate finance, and abackground in utilities. He used to work as a non-executive director of Ofwat, the Water Services Regulation Authority.
Paul Rawson – Chief Financial Officer
He oined Yü Group in September 2018. He is an experienced chartered accountant. When he first joined the energy industry he used to hold various senior financial and management positions for the Engie Group.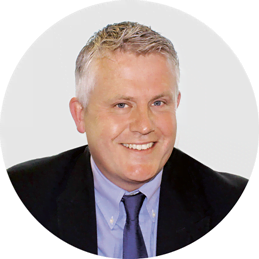 John Glasgow – Independent Non-executive Director
He has over three decades of experience in the energy industry. He specialises in engineering, operations, trading and IT. He used to be on the board of E.ON.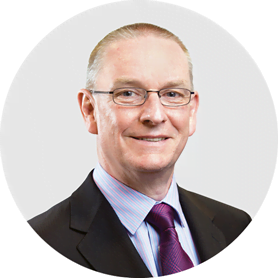 Anthony Perkins – Senior Independent Non-executive Director
He joined Yü Group in January 2020. He has many years of experience in financial sector, governance and risk management.
Key financial data
Over the last 3 years, the company's revenue has consistently been on the rise. In 2019 reported Yü Energy £111.61 million in revenue. That indicated a significant increase from £80.64 million in 2018. A year before, in 2017, the revenue was £45.63 million.
After taking into consideration the cost of revenue and taxes, the company's profit was £4.97 million in 2019, £6.27 million in 2018, and £0.71 million in 2017.
Contact information
tel: 0115 697 1153 (lines are open Monday to Friday 8am – 5.30pm)
mail: customercare@yuenergy.co.uk (Yü Group's customer service team aims to reply to all emails within 2 working days)
You can also visit offices in Nottingham or Leicester and talk to the company's representatives in person.
| | |
| --- | --- |
| Yü Energy Unit 2, Horizon Place, Mellors Way, Nottingham, NG8 6PY | 7th Floor, St John's House, 30 East Street, Leicester, LE1 6NB |
Websites
Summary
Yü Energy is a business energy and water supplier based in Nottingham. It provides exceptional customer service and aims to become the UK's most innovative energy supplier. It powers thousands of businesses throughout the UK. The supplier takes pride in working in partnerships with its customers. It takes into consideration unique needs of each client to offer them the best solutions and make sure they pay only for the utilities they actually use. To maintain its customers' loyalty Yü Energy offers competitive prices and a variety of discounts if clients purchase multiple suppliers from the company.
Yü Energy recognises that more and more people care about their impact on the environment and wants to lower their carbon emissions. For that reason, it gives them the possibility to pick a 100% clean energy tariff. The company offers an innovative approach to business utility supply. It uses digital solutions, and tries to keep up with technological development. It supports and facilitates the installation of smart meters for businesses. All these things make Yü Energy one of the fastest growing energy suppliers in the UK.