Less work for you but more savings for your business
There's many reasons why energy procurement shouldn't be an afterthought. But at the same time, one very good reason why you shouldn't pay it much attention.

Unless your business is energy procurement, you probably have other tasks to focus on.

Our business is energy procurement and energy procurement alone.

It's not just a service we offer alongside our main business.

That means, while you focus your time and effort on what's most important to you, you'll have dedicated experts on your side.
Why does hiring a specialist matter?
When we say we've been honing our trade for over 20 years, you know that's over 20 years in energy procurement. Not 19 years in something else and only 1 year in the service you actually need.

You know that when we list our clients (see below), these are companies we've helped with energy procurement. Not some other service.

You know that when we talk about savings and results, these are a direct result of energy procurement. Not some other service.

You know we won't try to upsell you or bundle in services you don't need.

Ultimately, when you hire a specialist energy broker, you know you're getting the best deal.

Because, and only because, we dedicate our WHOLE business to energy procurement, we…
Know suppliers inside and out.
Are up-to-date with changing energy regulations.
Foster partnerships that result in better value.
Understand energy consumption better than anyone.
Trusted by…
Energy Solutions provides substantial gas, electricity and water savings for commercial clients including SMEs, large enterprises and national corporations. Organisations we've worked with include world-recognised brands such as The Football Association, Stringfellows, Harvey Nash, Pitney Bowes, JP Morgan to name but a few.
We partner with…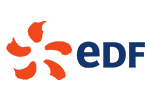 Call us today
Find out how we can help you – 0131 610 1688