Company History
In 2016, Water Plus was founded by the merger of two of the UK's biggest water companies, Severn Trent and United Utilities. This happened after the water deregulation in the UK, the largest change to the water market in over 25 years.
A year later, the water market officially opened and competition between water companies began. This was the year that Water Plus became separated from their parent companies Severn Trent and United Utilities.
Water Plus Today
Water Plus are currently the UK's largest water retailer, with over 400,000 customers, they look after the water accounts of 1 in 3 businesses in England, ranging from SMEs to large chains. Water Plus provide a range of services to organisations and businesses across England and Scotland. Some include meter reading, billing and water efficiency.
Water Plus work with wholesalers to provide water to you. Water and wastewater prices are created by the wholesalers based in your location. Water Plus relay the costs from wholesalers to you and when you pay your bill Water Plus, they then pay the wholesalers.
Water Plus also have plans for their future, with goals of staying the leader in the UK water industry. Some of their ambitions include:
Staying water experts – By retaining their water experts, they aim to stay ahead of the competition by understanding your business water needs.
Improve products and services – From customer feedback, Water Plus improved and enhanced their services and products to better suit their customers.
More investment in people – Investment has been made to recruit enthusiastic and talented staff, helping to boost customer satisfaction and reduce call waiting times.
Investing in major upgrades – With new technology being invested in, the service to customers has been enhanced with new ideas and processes.
New My Account features – Developments to My Account make it easier to manage accounts and paying bills online, as well as being able to do this 24/7.
Who is the CEO of Water Plus?
Since June 2018, Andy Hughes has been CEO of Water Plus.
Where Are Water Plus Based?
Water Plus have their headquarters located in Stoke-On-Trent in England and an office in Glasgow. Their main office address is:
Water Plus, South Court,
Riverside Park,
Campbell Road,
Stoke-On-Trent
ST4 4DA
Water Plus Products and Services
Water Plus provide products and services to businesses of all sizes, from SMEs to national chain businesses. They have plans to suit all needs and requirements. Two of the main products they provide are:
Tracker
Best tariff for price.
1, 2 or 3 years.
Wholesale fee tracking price for price fluctuations.
Retail fee is fixed for the entire contract.
Brokers And Consultants Products and Services
Working with brokers and consultants since 2008, Water Plus provide the following services:
Flexible and sustainable pricing.
Simple quotation.
Wide range of services.
Expansion options.
Regular communication.
Other Water Plus Products And Services
Smart meters – An online portal where you can monitor your water usage with real-time stats, along with alerts for leaks.
Water Plus audit – Water Plus send out their experts to your premises, giving you a personal report based on their findings of your water usage. The report includes tips to save money.
Benchmark service – You can compare your premises with other sites based on your smart meter information. The comparison works with other similar-sized businesses to see how your water usage compares to theirs.
Water Plus Money-Saving Products And Services
Efficiency devices – With immediate effect, you can save up to 30% of everyday water usage through water efficiency devices from Water Plus.
Leak detection and repair – Through the latest technology, Water Plus offer leak detection and repair services which are available nationwide.
Bill validation service – Water Plus offer a service to evaluate all areas of your bill, looking to find ways you can save money.
Water Plus Protection Products And Services
Emergency water and contingency planning – Remove the stress with a contingency planning service from Water Plus. This service creates two plans to ensure you'll always have a water supply.
Flood and weather warnings – An app with alerts of weather warnings that may affect your water supply.
Water regulations and bylaws services – Making sure you are compliant with all water bylaws and regulation.
Legionella services – A service to prevent any legionella bacteria from being in your water systems, making sure to avoid disaster and keep your water clean.
Water Plus Connection Products And Services
New connections services – Providing expert service when setting up a new connection.
Developer services – Specialist services for your new connection such as pressure and flow testing, water and wastewater modelling, soil investigations, sampling and testing as well as WIRS approved designs.
Infrastructure services – WIRS approved services including facilitation mains, on-site/off-site network installation, mains diversions, commissioning and testing, fire mains and systems.
Water Plus Board of Directors and Key Staff
Andrew Hughes – Chief Executive Officer
Andrew Hughes joined Water Plus in June 2018 after extensive experience in leadership roles across numerous sectors. Previously, Andrew Hughes held the role of head of credit and head of credit management at parent company Severn Trent. Other previous roles include director consulting services at Barclays Personal & Corporate Banking, head of collections strategy at Cabot Financial, head of collections strategy at Barclaycard and director of operations at HBOS.
Lewis Gross – Chief Financial Officer (Water Plus Business)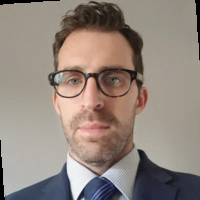 Having joined as interim financial controller in July 2019, Lewis Goss became a chief financial officer of Water Plus Business in March 2020. Lewis Goss has plenty of experience in the utility industry, previously holding numerous roles at parent company United Utilities. He also has experience with Water Plus Business as interim JV programme finance lead. His roles at United Utilities included divisional finance director, head of business retail finance, head of financial planning and analysis along with other positions at the energy firm.
Tony McHardy – Commercial Director (Water Plus Business)
Tony McHardy first started his time at Water Plus as a corporate director in June 2016, then became commercial director in 2020. Previously, he spent time working with the parent company United Utilities as sales director of business retail. He also has experience in the water industry, with roles of general manager of sales and marketing at Business Stream, along with holding the position of head of sales and marketing. He also worked with British Energy, with roles including a line of business manager and acting head of sales.
Marc Cox – Head of Operations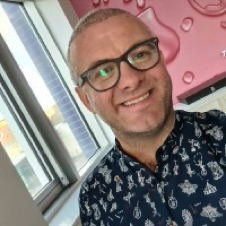 Marc Cox has held a couple of roles at Water Plus, starting as head of collections and billing in 2019, then becoming head of people operations in January 2020. His previous roles include head of sales at Sainsbury's Argos, operations lead at Home Retail Group PLC and customer experience manager at Sky.
Kristin Garrett – Head of Legal & Company Secretary
Kristen Garrett joined Water Plus as head of legal and company secretary in June 2016 after previously working with parent company Severn Trent as legal counsel. Kristen Garrett has experience in the energy industry, with her role as legal counsel at EDF Energy. She studied at the College of Law and the University of Birmingham.
Who Are Water Plus's Subsidiaries?
Water Plus have two subsidiaries, they are:
Water Plus Limited – company number: 04141390 (formerly United Utilities Water Sales Limited)
Water Plus Select Limited – company number: 03511659 (formerly Severn Trent Select Limited)
Who Are Water Plus's Shareholders?
Water Plus is owned in a 50/50 split between Severn Trent and United Utilities.
Websites, Contacts and Social Media
Website: https://www.water-plus.co.uk/
Email address: service@water-plus.co.uk
Phone number: 0345 072 6072
Opening times – 8.30 am to 5.30 pm, Monday to Friday, except bank holidays.
My Account
A feature on Water Plus's website is My Account. Unlike other water companies, My Account gives you access to many services which make managing your business account easier and with less hassle.
My Account features:
Have access to all your previous and current bills.
Monitor account balance.
Update account details.
Pay bills.
Advise Water Plus when you're moving premises.
Send meter readings.
Set up Direct Debits.
Twitter – @waterplusUK
YouTube – Water Plus Channel
Water Plus In Recent News
This year, Water Plus has been appointed as the core supplier for water and wastewater services on the new Pagabo utilities, water and wastewater framework, which also covers Ancillary Services such as water efficiency, leak detection and repair as well as smart metering – installing Automatic Meter Reader (AMR) data loggers, with data accessible to customers through an AMR online smart portal.
Also, in 2020 and 2021, Water Plus announced further plans to help the environment and its customers. This included the following steps:
Supporting The National Trust's Plant a tree fund in 2021, creating 2,023 square metres of woodland and supporting their goal of putting an extra 20 million trees into the soil to help provide spaces for people to enjoy, remove pollutants from the air and provide homes for birds, insects, mammals. This sees 220 trees being planted by The National Trust from November 2021.
In 2020, Water Plus also provided funding for 150 trees to be planted – by providing saplings to schools and communities.
Trialling two units that create drinking water from the air at their head office in Staffordshire.
Researching innovative heat and water energy technologies that work with natural resources.
Improving the amount of water use data customers can monitor through data loggers and its online smart portal to help highlight water waste and opportunities for more efficiencies. The company enhanced the data that could be accessed on the smart portal, most recently in Autumn 2020.
Water Plus is also ranked in the top 50% of companies across the world for its approach around Corporate Social Responsibility (CSR). The EcoVadis sustainability rating looks at the integration of CSR principles in an organisation and focuses on 21 issues, which are grouped into 4 themes: Environment (ENV), Labour Practices & Human Rights (LAB), Fair Business Practices (FBP), and Sustainable Procurement (SUP). 2021 is the third year the water retailer has secured an EcoVadis rating.
EcoVadis is the world's largest and most trusted provider of business sustainability ratings, with a global network of more than 65,000 rated companies. In October 2020, Water Plus also secured a place as a supplier on the Crown Commercial Service (CCS) framework for the second time.
In October 2020, Water Plus has been placed on the Crown Commercial Service (CCS) framework for the second time. This allows Water Plus to continue being a UK water, wastewater and ancillary services supplier to public sector organisations using the framework. This service is predicted to save the public sector approximately £20 million.
Also, in 2021, Water Plus announced its plans for a greener future. This includes the following steps:
Water Plus has shown support for the Woodland Trust's campaign called Plant a Tree to Save the World. Their donation to the campaign helped the planting of 150 trees in the UK.
Trialling two units that create drinking water from the air at their head office in Staffordshire.
Researching innovative head and water energy technologies that work with natural resources.
Improving the amount of water use data customers can monitor through data loggers. This will help to highlight water waste.
Water Plus's head office in Staffordshire is also rated Excellent by The Building Research Establishment Environmental Assessment. In meeting the most up to date environmental standards, they are in the top 10% of buildings in the UK.
Water Plus Key Financial Data
Throughout 2019-20, Water Plus came out with 30.61% of the market share, leading the UK with the largest share of customers. Their next competitor was Wave, with 15.68%, almost under half of Water Plus.
| | | |
| --- | --- | --- |
| | 2019 Total £m | 2018 Total £m |
| Revenue | 88.771 | 376.643 |
| Operating Profit | 0.628 | 3.213 |
| Profit/Loss | (0.674) | (1.046) |
| Total Current Assets | 159.096 | 196.092 |
| Total Equity | 12.252 | 0.253 |