Overview of the company
Utilita is an electricity and gas supplier operating in the UK. It was created in 2003, and It is the first and only Pay As You Go Smart Energy supplier. It aims to offer customers high-quality service and competitive prices. Utilita serves around 800,000 domestic customers. The supplier specialises in prepayment smart meters and other smart energy solutions. It started installing smart prepayment meters in 2008, and now around 90% of its customers use them. Except for the 'Big Six', Utilita is one of the UK's biggest energy suppliers by market share. The company is committed to tackling fuel poverty and shows dedication to its customers.
National structure
Utilita has energy hubs in Derby, Edinburgh, the Isle of Wight, Portsmouth, Southampton and West Bromwich. There its customers can pay for top-ups, talk to energy experts about how to be more energy-efficient, and ask someone to help them with any problems they might have.
Products and Services
Utilita was the first energy company in the UK to install a smart meter. Thanks to smart meters customers always pay accurate energy bills. The benefits of using smart meters that Utilita outlines include:
Paying only for what you use – they don't have to overpay for estimated energy bills
Quick and easy payments – customers can top-up and pay for the bills at home
Useful Home Display – thanks to it customers can monitor their energy consumption
Thanks to Utilita's smart-metering technology, the company's customers can top-up online, in the mobile app, by text or by calling the Utilita's team, or at a local PayPoint store.
The overview of some features of the Utilita's offer can be found in the table below:
| | |
| --- | --- |
| Feature | Description |
| no standing charge | If customers don't use the energy they don't have to pay anything at all. |
| two unit rates | One for those who use less than 2kWh of energy each day, and the other, lower one, for those who use more than that. The rate is not fixed, so one day you can be charged the higher rate, and the other the lower one. |
| emergency credit | To make sure that customers are never left without energy supply, Utilita ensures that its clients won't lose supply between 2 pm – 10 am even if they have run out of credit. Moreover, each customer can enjoy a £15 emergency credit that can be used if someone is struggling to top-up. |
Smart Energy Tariff
Utilita's customers who pick its Smart Energy tariff can benefit from the 'Saver Rate'
First rate – until a customer spends 50p on fuel on a certain day
After the 50p is sent, the energy gets cheaper
The tariff resets at midnight every day
Power Up
Utilita gives its customers the option to lend some credit when they run out. Thanks to the Power Up feature they can lend credit up to £30 gas and £20 electric with no interest. Customers can also decide how they will pay it back.
No cancellation or exit fees
In case you want to switch to a different provider you don't have to worry about having to pay a lot. Utilita doesn't charge cancellation or exit fees so you can end your contract whenever you want.
Impact on the environment
Utilita's Fuel Mix for the year 2019/2020 is:
| | | |
| --- | --- | --- |
| Fuel Type | Utilita Fuel Mix | UK Average Fuel Mix |
| Coal | 6% | 4% |
| Natural Gas | 72% | 39% |
| Nuclear | 8% | 17% |
| Renewables | 8% | 38% |
| Other | 5% | 2% |
Renewable sources that the company uses are: Wind, Solar, Biomass, Wave and tidal, Hydroelectric, Geothermal.
When it comes to Utilita's environmental impact, the numbers are:
Grams of Carbon Dioxide Emitted per kWh of Electricity – 377 g/kWh
Radioactive Waste Produced per kWh of Electricity – 0.00057 g/kWh
Board of Directors
Utilita employs between 200-500 people in numerous locations around the UK. The company is run by an executive team that includes:
Bill Bullen – CEO of Utilita Energy
He is the founder and the CEO of the company. He thought of creating Utilita when with his three colleagues they had an idea to challenge the Big 6 providers. His mission was to help those who are being overcharged and not treated fairly by energy suppliers.
He is a Non-Executive Chairman at Utilita Energy. He joined the company in 2018. For the last 14 years, he has also been working as an Advisor for Secure Meters Ltd, a company that specialises in providing cost-effective smart solutions to help customers manage their energy usage.
Ian Burgess – Chief Technology Officer
He was appointed Chief Technology Officer in March 2020. He is an IT leader with more than 20 years of experience in infrastructure and IT leadership. He helps businesses develop transparent service and use new technologies.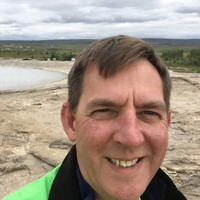 He has been holding the role of the Chief Operating Officer since April 2020. He is responsible for customer-based operations. He is passionate about finding ways to combat fuel poverty, and he helps Utilita's customers be more environmentally-friendly.
Key financial information
According to the latest annual report that the company submitted on 31 March 2019, the company had a Turnover of £718 million, a Gross Profit of £49 million and Cash Assets worth £2 million. EBITDA was -£18 million.
A year earlier, according to the report submitted on 31 March 2018, the Turnover was £540 million, and EBITDA £18 million. That indicates that the company's financial performance worsened greatly over the course of one year.
Contact
address: The company's head office address is: Hutwood Court, Bournemouth Rd, Chandler's Ford, Eastleigh SO53 3QB, UK. The office serves as Utilita's headquarters and most of the operations are handled from there.
phone number: Call +44 345 207 2000 to speak to someone at Utilita Energy headquarters. They can be contacted Monday to Friday 8 am – 8 pm, as well as on Saturday between 8 am – 5 pm.
email: If you don't want to call, you can express your concerns in writing and send an email to Utilita Energy at customerservices@utilita.co.uk
chat: On the company's website you can also talk to a chatbot. When you open the chat bubble you can either pick one from frequently asked questions or type your own. If your problem is complex, however, you will be better off talking to an actual consultant.
social media:
Summary
Utilita is an independent energy supplier that is growing and expanding its services very quickly. Now, many see Utilita as one of the biggest competitors to the Big Six. The supplier specialises in smart technology and encourages its customers to install smart meters that save them the trouble of having to submit monthly meter readings. As Utilita is a Pay As You Go supplier, customers can top up as much as they want to. That makes the company a perfect choice for those on a budget who prefer to spend smaller sums on energy, but purchase it more frequently. Utilita was created because the founder was dissatisfied with suppliers overcharging its clients. As 90% of Utilita's customers use smart meters, they can be sure that they pay only for the energy they use and that there are no hidden costs. Moreover, Utilita cares about its customers and recognises that sometimes people might experience financial difficulties. The supplier gives them a chance to either lend money from them at no interest rate, or use the emergency credit worth £15 for free. Utilita is also one of few energy suppliers that do not include a standing charge in their rates. That means that if, for example, customers go on holidays they do not have to worry about paying an energy bill. If they don't use any energy, they will not have to pay anything.
Common Questions
Who is the CEO of Utilita energy?
Bill Bullen is the CEO of Utilita. He is a former British Gas executive. He founded the company in 2003 because he wanted to challenge the Big 6 providers and offer people fairer and more transparent energy deals.
Is Utilita a British company?
Utilita is an independent energy provider that is based in the UK. It is considered to be a market leader for pre-payment meter services. It currently serves around 800,000 homes.
How do I top up my Utilita meter?
Utilita offers its customers free installation of their prepayment meters. The top-up system is very easy and can be done online, via text or phone. Customers can also use the My Utilita app to do it.
How much emergency credit do you get with Utilita?
If you run out of credit and you are having problems with topping up the meter, you can use the £15 Emergency Credit that the company gives you. As there is no standing charge included in the tariff all that will be spent on energy you actually consume.
Can I cancel a contract with Utilita?
To cancel a contract you will need to sign and return the cancellation form that you should receive with your welcome package. Alternatively, you can email or call Utilita's team. There will be no charges applied if you decide to finalise the cancellation.