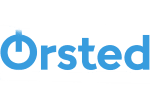 Become a supplier for Ørsted
If you are interested in becoming a supplier for Ørsted, the global leader in renewable energy, there are a few steps you can take to explore this opportunity. Ørsted, formerly known as Dong Energy, is a Danish energy company that operates offshore wind farms, develops renewable energy projects, and provides sustainable energy solutions. Here is a guide on how to become a supplier for Ørsted:
Research Ørsted: Familiarize yourself with Ørsted's operations, company profile, and the renewable energy sector. Understand their commitment to green energy, offshore wind power, and their presence as a global leader in the industry.
Identify Relevant Products or Services: Determine which products or services your company offers that align with Ørsted's needs. This could include renewable energy products, energy storage facilities, construction services, bioenergy plants, or other sustainable solutions.
Visit Ørsted's Website: Explore Ørsted's official website and navigate to their supplier or procurement section. Look for information on how to become a supplier and the requirements they have in place.
Register: If Ørsted has a procurement portal or registration process, follow the instructions provided to register your interest as a supplier. Provide all necessary details and information about your company, its capabilities, and how your offerings align with Ørsted's requirements.
Attend Supplier Events: Keep an eye out for any supplier events, conferences, or trade shows organized by Ørsted. These events provide an opportunity to network with Ørsted representatives, learn more about their procurement processes, and showcase your company's offerings.
Build Relationships: Establish and maintain relationships with Ørsted's procurement and supply chain teams. Attend industry conferences and events where Ørsted representatives may be present, and use these opportunities to introduce yourself and your company.
Demonstrate Sustainability: As a renewable energy company, Ørsted places a strong emphasis on sustainability. Showcase how your company embraces sustainability practices and aligns with Ørsted's vision of a greener future.
Discover some of the UK suppliers we work with on our offshore wind farm projects
Orsted Energy, a leading global renewable energy company, works with a range of UK suppliers on their offshore wind farm projects. These suppliers play a crucial role in supporting Orsted's mission to develop sustainable energy solutions. Here are some examples of the UK suppliers Orsted collaborates with:
Prysmian: Orsted partners with Prysmian, a global cable manufacturer, for the supply of array cables. These cables transmit electricity generated by the wind turbines to the offshore substations.
Siemens Gamesa: As a leading wind turbine manufacturer, Siemens Gamesa works closely with Orsted to provide state-of-the-art wind turbines for their offshore wind farm projects. These turbines harness the power of wind to generate clean energy.
Van Oord: Orsted collaborates with Van Oord, a maritime contractor, for the construction and installation of foundations and structures for offshore wind farms. Van Oord's expertise in maritime engineering is instrumental in delivering these complex projects.
ABB: ABB is a technology company that provides innovative solutions for power transmission and distribution. Orsted partners with ABB for the supply of high-voltage cables and grid integration solutions.
JDR Cable Systems: JDR Cable Systems specializes in the design and manufacturing of subsea cables and umbilicals. Orsted works with JDR to procure subsea cables that connect the offshore wind turbines to the grid.
These are just a few examples of the UK suppliers Orsted collaborates with on their offshore wind farm projects. The company's commitment to working with local suppliers promotes the growth of the UK renewable energy sector, stimulates the economy, and fosters innovation in the industry.
Orsted expects 100% renewable use from suppliers by 2025
Orsted Energy, a global leader in renewable energy, has set an ambitious goal of achieving 100% renewable energy use from its suppliers by 2025. This initiative demonstrates Orsted's commitment to sustainability and its vision of creating a world powered by clean energy. By transitioning its supply chain to renewable sources, Orsted aims to further reduce its carbon footprint and drive the renewable energy transition forward.
As a leading energy company, Orsted recognizes the importance of collaboration with its suppliers to achieve its renewable energy targets. By working closely with its supply chain partners, Orsted aims to ensure that all energy used in its operations comes from renewable sources. This requirement extends to both onshore and offshore suppliers involved in the construction and maintenance of Orsted's wind farms.
To achieve this goal, Orsted is actively engaging with its suppliers and providing support to help them transition to renewable energy. The company offers guidance, resources, and expertise to help suppliers adopt sustainable practices and integrate renewable energy into their operations. Orsted also encourages suppliers to explore innovative solutions such as renewable hydrogen and waste-to-energy systems.
By expecting 100% renewable energy use from its suppliers, Orsted is driving positive change throughout the entire supply chain. This commitment not only helps Orsted in its mission to become a carbon-neutral company but also encourages suppliers to embrace renewable energy and contribute to a greener future.
Quote from the company – "We believe that sustainability requires collaboration and collective action. By setting a target for 100% renewable energy use from our suppliers, we are working together to accelerate the transition to a clean energy future and make a meaningful impact on global sustainability goals."
What is the structure of Ørsted company?
The company's headquarters are located in Fredericia, Denmark. Ørsted has a strong presence in the UK and is committed to transforming the energy sector by providing sustainable and green energy solutions. With a vision of creating a world that runs entirely on green energy, Ørsted has established itself as a prominent player in the offshore wind market.
Ørsted operates in the renewable energy sector, focusing on offshore wind power and other sustainable energy sources. The company constructs and operates offshore wind farms, including notable projects like Hornsea, which is one of the world's largest offshore wind farms. Ørsted also develops onshore and offshore wind projects, as well as solar farms and bioenergy plants.
As part of its operations, Ørsted owns and operates offshore wind turbines in the North Sea and other locations. The company is known for its expertise in wind power and energy systems. Ørsted is committed to harnessing the potential of renewable sources and offers a range of energy products and services for businesses and residential customers.
In terms of structure, Ørsted has a strong supply chain and works with various suppliers and partners to support its renewable energy projects. The company collaborates with UK suppliers, ensuring that they meet sustainable and environmental standards. Ørsted's supply chain includes the procurement of equipment, materials, and services necessary for the construction and maintenance of its wind farms.
Ørsted's commitment to sustainability extends to its own operations, as the company runs entirely on green energy. It has implemented measures to reduce its carbon footprint and optimize energy efficiency. Ørsted has a comprehensive company profile that emphasizes its focus on renewable energy, sustainability, and being a responsible corporate citizen.
Offshore Wind Specialist
The company's position as the world's largest offshore wind energy provider is driven by its extensive portfolio of offshore wind projects. Ørsted has constructed and operates numerous offshore wind farms, including the Hornsea projects in the UK, which are among the largest in the world. These farms harness the power of wind to generate clean electricity, contributing to the global shift towards green energy.
Ørsted's expertise in offshore wind power, along with its commitment to sustainability, has solidified its position as a global leader. The company's renewable energy projects have a significant impact on reducing carbon emissions and promoting a greener future. Ørsted's offshore wind farms have the capacity to power millions of homes and businesses, making a substantial contribution to the energy needs of communities worldwide.
In addition to offshore wind, Ørsted is also involved in other renewable energy projects such as solar farms and bioenergy plants. The company's dedication to sustainable practices extends beyond its own operations. Ørsted encourages businesses and individuals to switch to renewable energy sources by offering a range of green energy products, including renewable electricity tariffs and smart energy solutions.
Company History
Orsted Energy began in 1972 as a Danish state-owned company called Dansk Naturgas A/S. The companies early life began managing oil and gas in the Danish sector of the North Sea. The company was later renamed Dansk Olie og Naturgas A/S (DONG) and expanded to the electricity sector in the early 2000s.
Also in the 2000s, the energy company acquired numerous electrical companies and gas fields, creating mergers of these companies. DONG Energy then had the ambition to change its focus from fossil fuels to green energy, to change from 85% fossil fuels to 85% green energy.
There were rough patches for DONG Energy, as in 2015 the energy company had a deficit of 12 billion DKK which was the largest of any Danish company ever. However, the following year DONG Energy was voted 11th in the Clean200 list.
One year later, DONG ENERGY phased-out their use of coal for power generation, selling off all oil and gas business for US$1.05 billion to Ineos. This led to the announcement of transitioning to renewable energy. DONG Energy would then change their name to Ørsted, named after Danish scientist Hans Christian Ørsted. Ørsted now has no oil or natural gas assets.
Orsted Energy Today
Orsted Energy is based in Denmark with shares listed on Nasdaq Copenhagen (Orsted). They currently employ more than 5,800 employees, with over 900 staff based in the UK.
Globally, Orsted Energy has built enough offshore wind, that they could power 9.5 million people. They aim to supply power to 30 million people by 2025 with offshore wind.
Orsted Energy is currently the largest power producer in Denmark and has a market share of 35% for heat production and 49% for electricity production. Ørsted is the sponsor of the Danish men's national ice hockey team.
In 2019, Orsted Energy supplied more than 15 million people with renewable energy, with an ambition to supply renewable energy for 30 million people by 2025 and 55 million people by 2030.
Orsted Energy In The UK
Orsted Energy has 12 offshore wind farms in operation across the UK. They also offer energy storage solutions and have invested in a project to research the possibility of delivering renewable hydrogen.
Also, Orsted Energy built the worlds first bio plant which is a program that turns waste into energy. This will supply up to 9,500 UK home with energy. Their first plant is located in Northwich. They also supply green electricity to UK businesses.
Orsted Energy's offshore wind farms in the UK can provide electricity for more than 3.2 million homes. They hope to create a sustainable energy future for the UK.
Why Are They Called Orsted Energy?
The name Orsted Energy comes from Hans Christian Ørsted who was a famous scientist and innovator from Denmark. He discovered electromagnetism in 1820 and created the foundations of how we create power today. Orsted Energy believes Hans Christian Ørsted held the qualities that can help to revolutionise the way they can power people.
Orsted Energy Map of Business
Orsted Energy is a global company, with operations in numerous countries under various sectors. These include:
Nation
Area of Business
United Kingdom
Offshore wind
Waste-recycling plant
Storage
Sales of energy
United States
Offshore wind
Onshore wind
Solar (under construction) Storage (under construction)
Denmark
Sales of energy
Biomass-fired power plant
Fossil-fuelled power plant
Sweden
Sales of energy
The Netherlands
Offshore wind
Germany
Offshore wind
Sales of energy
Taiwan
Offshore Wind
South Korea
Offshore Wind
Who is the CEO of Orsted Energy?
Mads Nipper became CEO of Orsted Energy in 2021.
Where are Orsted Energy Based In The UK?
Ørsted Power (UK) Ltd is based in London, England. The address is:
5 Howick Place
Westminster
SW1P 1WG
London
United Kingdom

Where are Orsted Energy's Headquarters?
Orsted Energy's headquarters are based in Fredericia, Denmark. Their headquarters address is:
Kraftværksvej 53 – Skærbæk
7000 Fredericia
Denmark
Orsted Energy Products and Services
Orsted Energy has areas of business such as onshore and offshore wind, bioenergy markets, energy storage and solar energy.
Onshore Wind
With wind generation reaching millions of UK homes, Orsted offers competitive onshore wind solutions. Green, renewable electricity needs to be carried onshore from the offshore wind farms, then connected to the National Grid.
Offshore Wind
Orsted Energy had the world's first offshore wind farm in 1991. They are now one of the global leaders in offshore wind power production. Since 2015, they have placed major contracts with almost 100 UK companies.
Bioenergy
Rather than using coal, bioenergy is a solution to fighting climate change. Bioenergy solutions at Orsted Energy create reliable, and sustainable electricity through sustainably sourced wood chips and pellets for fuel saving on millions of tons of CO2 emissions annually.
Solar and Storage
Orsted Energy uses solar power to supply clean, renewable power to homes globally. Recently, their solar and storage portfolio has grown significantly. The demand for battery energy storage systems will grow in the UK as there is a bigger emphasis on a renewable future.
Renescience
Renescience is a technology that Orsted Energy created. It is turning household waste into clean, green energy. Up to 84% of the average household's waste can be recycled. Orsted plans to turn waste into something that can be re-used.
By using enzymes with anaerobic digestion, they can separate household waste into recyclables. It takes the organics from the waste then turning it into green energy. Renescience can supply energy for up to 9,500 UK homes and treats up to 120,000 tonnes of waste annually.
Nation
Sales Per Region 2020
DKK (Million)
% of Total
United Kingdom
28,364
76.5%
Denmark
13,153
35.5%
Germany
4,376
11.8%
Netherlands
3,871
10.4%
United States
2,535
6.8%
Other
302
0.8%

Orsted Energy also offer services for small and large companies, with both electricity and gas products. Some of these include:
Fixed price products
ESOS
Carbon neutral gas
Flexible price product
Smart meters
Orsted Energy offers trading services, with a team of traders that can work with businesses to create risk management strategies that are based on your businesses needs.
Orsted Energy Fuel Mix 2019/20
Orsted Energy's fuel mix is 99.15% renewable. This is a lot higher in comparison to the UK's average of 37.9%. Orsted Energy is trying to revolutionise how energy suppliers in the UK use energy with an investment of more than £10 billion to creating new offshore wind farms in the UK.
The table below shows Orsted Energy's fuel mix with the UK average for comparison. The dates for the fuel mix is from 1 April 2019 to 31 March 2020.
| | | |
| --- | --- | --- |
| Fuel Type | Ørsted | Average for UK |
| Coal | 0.0% | 3.9% |
| Natural gas | 0.0% | 39.4% |
| Nuclear | 0.0% | 16.6% |
| Renewables | 99.15% | 37.9% |
| National standard | 0.85% | n/a |
| Other fuels | n/a | 2.2% |
| Total | 100% | 100% |
What Is Orsted Energy's Carbon Emissions?
Orsted Energy has reduced its carbon emissions by 87% since 2006 and aim to be carbon neutral in both energy generation and operations by 2025. They have also reduced their power stations' coal consumption by 73% since 2006.
Orsted Energy also decided to stop using coal by 2023. To replace coal, they will use sustainably sourced wood chips and wood pellets.
Below is a table stating Orsted Energy's carbon emissions.
| | |
| --- | --- |
| Environmental impact | Amount |
| Carbon dioxide emissions | 1.680 CO2 g/KWh |
| Radioactive waste | 0.0000594 g/KWh |
Orsted Energy Board of Directors and Key Staff
Mads Nipper
Group President and Chief Executive Officer (CEO)
Mads Nipper became CEO of Ørsted in 2021.
He was born in 1966 and has an MSc in International Business from the Aarhus School of Business, Denmark. Previous roles include vice president at Danish Crown, CEO of GRUNDFOS and board member at Bang & Olufsen.
Marianne Wiinholt
CFO
Born in 1965, Marianne Wiinhold studied at the Copenhagen Business School. She joined Ørsted in 2004 and has been CFO since 2013. Other roles have included board member and head of the audit committee at companies such as Coloplast, Hempel A/S and Norsk Hydro.
Declan Flanagan
Executive Vice President, CEO Onshore
Declan Flanagan became a part of the Ørsted team in 2018 and then became a member of the executive committee back in 2019. Previous roles include CEO of Airtricity North America, CEO of E.On Climate and Renewables North America and CEO of Lincoln Clean Energy.

Martin Neubert
Chief Commercial Officer (CCO), Deputy Group CEO
Born in 1973, Martin Neubert joined Ørsted back in 2008. He has been a chief commercial officer and deputy group CEO since 2021.
Martin has a master's in economics and finance and has held numerous leadership roles at Ørsted.
Thomas Thune Andersen
Chairman
Having become a member of the board of Ørsted in 2014, Thomas was reelected in 2021. Born in 1955, Thomas has extensive international managerial experience. His education includes Copenhagen Business School, Columbia University and Harvard Business School.
Lene Skole
Deputy Chairman
Lene Skole joined the board in 2015 and was reelected in 2021. Born in 1959, Lene has experienced managing listed companies, such as her previous position as CFO of Coloplast. Lene is also CEO of Lundbeckfonden.
Lynda Armstrong
Member of the board
Born in 1950, Lynda Armstrong became a member of the board in 2015. Lynda was also reelected in 2021. Lynda has previous global managerial experience, with over 30 years in leading positions. These include working at Shell, with a role as VP in Shell International.
Dieter Wemmer
Member of the board
Dieter Wemmer joined the board of Ørsted in 2018 and was reelected in 2021. Born in 1957, Dieter is experienced with investments, capital markets and risk management. His previous positions include CFO of Allianz and other roles in the finance sector.
Jørgen Kildahl
Member of the board
Born in 1963, Jørgen Kildahl became a member of the board in 2018 and was also reelected in 2021. With an international background in renewable energy, Jørgen Kildahl
has previous roles such as EVP of Statkraft and member of the board of management of E.ON, increasing his knowledge of how the energy ecosystems work.
Who Are Orsted Energy's Subsidiaries?
Orsted Energy has plenty of subsidiaries, the two largest being Ørsted US Offshore Wind and Lincoln Clean Energy, LLC. Some of the other subsidiaries include:
Orsted Power (UK) Limited
Ørsted Wind Power TW Holding A/S
Orsted Sales (UK) Limited
Ørsted Salg & Service A/S
Ørsted Wind Power A/S
Walney (UK) Offshore Windfarms Limited
Orsted North America Inc.
ConocoPhillips Petroleum International Corporation
Walney Extension Limited
Westermost Rough Limited
Ørsted US Offshore Wind
In 2018, Ørsted acquired 100% equity in Rhode Island-based Deepwater Wind. This came at $510 million. There became a merger of the two companies assets to create the leading US offshore wind platform. This resulted in the most comprehensive geographic coverage in the US. Deepwater Wind's portfolio had a total potential capacity of approx. 3.3GW, allowing Ørsted to supply clean energy to all seven states on the US East Coast. There was a commitment to creating over 10GW total of offshore wind capacity by 2030
Lincoln Clean Energy, LLC
Also in 2018, Ørsted acquired Lincoln Clean Energy (LCE). LCE was a leading onshore developer, with the majority of assets in Texas. Since the acquisition, the operational portfolio has seen a rise over the past year, doubling to 1GW, with further goals of doubling again in 18 months. LCE changed their name to Ørsted, becoming part of the Ørsted organisation.
Who Are Orsted Energy's Shareholders?
Ørsted Energy is listed on the Nasdaq Copenhagen stock exchange. In terms of shareholders, The Danish Government currently hold a majority stake in Ørsted shares with more than half (50.1%). Companies Capital Group Companies, SEAS-NVE and EuroPacific Growth Fund's hold more than 5% of Orsted Energy shares. There is a political agreement in place that states the Danish Government will maintain a majority share in the company until 2025.

Orsted Energy Websites and Social Media
London Office Contacts:
Address
5 Howick Place
London
SW1P 1WG
Phone: +44 (0) 20 7811 5200
Email: ReceptionLDN@orsted.co.uk
Customer Service:
Phone: 0800 056 8101
Email: customer_services@orsted.co.uk

Orsted Energy In Recent News
Orsted Energy recently ranked as the leading energy company in Corporate Knights' 2021 index of the Global 100 most sustainable corporations in the world. They have opened up applications for their apprenticeship programme, which has led to 33 wind turbine technician apprentices being hired since 2017.
In 2019, 500 people applied and they took on a total of 11 wind turbine technician apprentices.
Orsted Energy Key Financial Data
Orsted reported a revenue of around 19.8 billion U.S. dollars in the fiscal year of 2022, up by around 40 percent from the previous year which was $10.75bn.
| | | |
| --- | --- | --- |
| DKK million | Q4 2020 | Q4 2019 |
| EBITDA | 5,003 | 4,613 |
| Profit (loss) for the year from cont. operations | 2,174 | 925 |
| Profit (loss) for the year from discont. operations | 15 | (29) |
| Profit (loss) for the year | 2,189 | 896 |