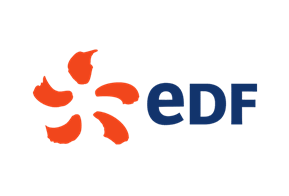 Company history
EDF Energy is an energy company that supplies electricity and gas to homes and businesses in the United Kingdom. It was founded in 2002 as a London-based energy supplier but was then acquired by a French electric utility company called Électricité de France S.A. EDF Energy is part of the EDF Group, which is the union of multiple gas and electricity companies and energy boards. In 2009, EDF took over British Energy and became one of the largest energy producers in the United Kingdom. A year later British Energy rebranded to EDF Energy as part of the takeover. Now EDF Energy is the UK's biggest generator of zero-carbon electricity. They belong to the big 6. EDF group's annual revenue is estimated at £61 billion. 83.68% of shares are held by the French Government, and as little as 1.31% are held by the employees.
International structure
EDF International Networks is a subsidiary of the EDF group. It is in charge of preparing and executing a wide range of activities in an international network. The projects it prepares include engineering, consulting and management services. It helps countries that belong to the network with the energy transition and improves their energy performance by providing them with technical assistance and help with implementing innovative technologies.
Examples of countries where EDF International Networks operate together with the kind of projects they perform there can be found in the table below.
| | |
| --- | --- |
| country | support with |
| Peru | smart grids |
| Senegal | automation |
| Uruguay | long term contract safety, hygiene, live works |
| South Africa | recovering |
| Gabon | general auditing |
| China | live works, technical assistance, master plan |
The services of EDF International Networks have 3 forms:
Consultancy and audit
Project management for a single client
Performance contract
EDF International Networks offer help with things that can be put in several categories:
1. Technical performance
2. Economic performance
3. Innovation
4.Support functions
EDF Renewables is also one of the main subsidiaries of EDF. It is committed to creating a sustainable future through promoting and implementing wind power and other green technologies in local communities around the world. It supports around 20 countries with their transition to renewable energy. It does it through developing and operating clean energy power plants, as well as through generating low-carbon electricity. When it was first founded it focused on building power plants in Europe and North America. Since 2012, however, it also develops business in South Africa, Israel, Chile, Brazil, India and China.
In 2020 the company's gross installed capacity was estimated at around 13 287 MW worldwide.
UK structure
EDF Energy has offices in London, Exeter, Sunderland, Hove, Crawley and Barnwood. EDF Energy supplies electricity to 33.6 million customers, and gas to 5.3 million clients. In the UK, the electricity network is divided into regions and each of them has a local energy distributor. The infographic below shows where all of them, including EDF Energy, supply gas and electricity.
EDF is a main contributor to the British big 6. It aims to lower carbon emissions, hence it offers zero-carbon energy without additional costs to customers using their services.
Products and services in the UK
EDF Energy builds and runs wind farms and operate low carbon nuclear power stations. They also have a few coal and gas stations. EDF Energy owns 36 wind farms and is one of the UK's most prominent renewable energy providers.
EDF Energy's electricity is sourced from their eight power stations, which can be found in the infographic below. Currently, EDF Energy is also building a new nuclear power station at Hinkley Point.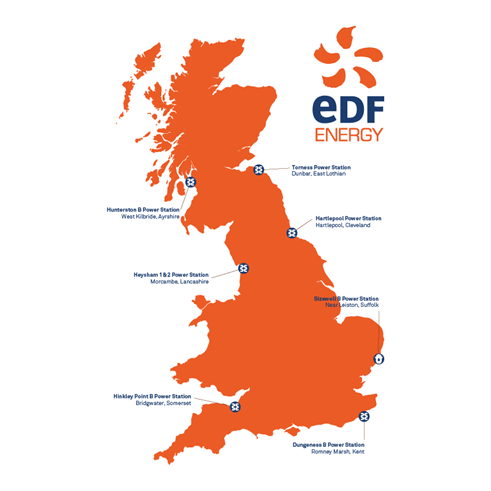 EDF Energy also operates one of Britain's biggest battery storage units and it owns thousands of charging points for Electric Vehicles. Renewables are the most important source of their energy supplies.
EDF Energy has 122.3GW of electricity generation capacity and a 33GW pipeline of renewable wind and solar projects. Since 2016 EDF Energy installed over 1.5 million smart meters.
Energy mix
Energy providers in the United Kingdom use a mix of different energy sources to generate electricity that is then supplied to their customers. They are under a legal obligation to disclose the details of the fuel sources they use each year. The information on the EDF's energy mix for the year 2019/2020 can be found in the chart below.
Based on the annual financial report, in 2019 EDF made over £63 billion euros in sales, which indicated an increase from around £60 billion euros in 2018. EBITDA (earnings before interest, taxes, depreciation and amortization) was at 16.7 billion euros.
At the end of 2019, EDF Energy's market share was around 9.45%. That signified a fall of 0.07% from 9.52% at the end of 2018. The decrease meant that, as a whole, EDF Energy lost 2% of market share to other major suppliers.
EDF Executive Team and Board of Directors
The website of the EDF features a list of members of the Board of Directors and the Executive Team. The main task of the Board is to effectively manage the company and ensure that EDF provides the highest quality services. The Board also protects customers and EDF employees from fraud. The Executive Team is supervised by the Chief Executive Officer and it manages the day to day activities of EDF.
Board of Directors
Jean-Bernard Levy
Chairman and Chief Executive Officer of EDF.
Graduated from École Polytechnique.
Between December 2012 and November 2014 worked as Chairman and Chief Executive Officer of the Thales defense and aerospace group.
Became a director of EDF since 23 November 2014.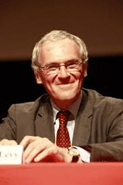 Véronique Bédague-Hamilius
Deputy CEO of the Nexity Group.
Is in charge of the Enterprise and Local Authorities Client Branch.
Graduated from the Paris Institute of Political Studies (IEP), and ESSEC business school.
Was also a student at the French National School of Administration (ENA).
Became a director of EDF since December 2019.
Bruno Cremel
General Partner at Partech.
Has diplomas from the École Centrale de Paris, the Paris Institute of Political Studies (IEP), and the National School of Administration (ENA).
Worked for the Ministry for the Economy, Finance, and Industry as head of the Public Banks and Insurance Office, State Participations Department.
Became a Director of EDF since May 2019.
François Delattre
Secretary General of the ministry for Europe and Foreign Affairs.
Finished the Paris Institute of Political Studies (IEP) and the National School of Administration (ENA).
In 2014 became a UN Ambassador, getting the title of Permanent Representative of France to the United Nations.
Became a Director of EDF since June 2019.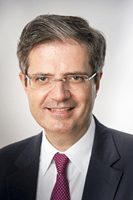 Social Media
Contact Numbers
general: 03332005100
smart meter enquiries: 0333 200 5104
customers' phone number: 0333 009 7155
Summary
EDF is one of the most influential energy providers in the UK. It belongs to the big 6 and is a leader in low-carbon growth and renewable energies. More and more customers strive to lower their carbon emissions, therefore EDF is worth considering when choosing an energy supplier. In its goals for the future EDF outlines developing green technologies and offering zero-carbon electricity. It developed a framework called the Better Plan, which outlines EDF's 2030 vision. Their aim is to be an efficient and responsible company that provides affordable energy and has a low impact on the environment. EDF wants to provide businesses with sustainable, low-cost energy solutions and support their transition to a lower-carbon economy. EDF is also hoping to build more wind farms and make renewable energies have an even higher percentage in their energy mix. It wants to decarbonise its electricity and support the UK in the transition to safe, green energy. If you want to compare their tariffs click here.