Introduction
Crown Gas & Power Reviews
Crown Gas and Power is a reputable energy supplier that has garnered positive reviews from businesses across the UK. As a leading provider of business gas and electricity, Crown Gas and Power has established itself as a trusted name in the industry.
Customers have praised Crown Gas and Power for its exceptional customer service and competitive gas tariffs. Businesses appreciate the company's prompt and friendly approach, ensuring that their energy needs are met efficiently and effectively. The dedicated account management team at Crown Gas and Power ensures that customers receive personalized assistance and support throughout their energy journey.
One of the key advantages of choosing Crown Gas and Power is their commitment to delivering reliable energy solutions. With their extensive experience and expertise in the energy sector, Crown Gas and Power is able to offer businesses of all sizes a wide range of gas and electricity options to suit their specific needs. Whether it's a fixed-price agreement, flexible tariff, or green energy solution, Crown Gas and Power provides businesses with the flexibility they require.
The company's focus on innovation and technology is also noteworthy. Crown Gas and Power leverages its independent energy division to stay at the forefront of industry advancements and offer businesses the latest energy services. Their goal is to ensure that customers can save time and streamline their energy management processes.
Crown Gas and Power has built a strong reputation since its establishment in 2001. As part of the Crown Oil Group, a family-run business with over 70 years of experience in the energy sector, Crown Gas and Power benefits from a wealth of industry knowledge and resources. This parent company support allows them to offer businesses a wide range of services, including gas and electricity supply, new connections, and fuel solutions.
Crown Gas and Power has received positive reviews from customers who value their great service, competitive pricing, and comprehensive range of energy solutions. With a strong commitment to customer satisfaction, innovative approach, and a track record of excellence, Crown Gas and Power is a trusted provider that businesses can rely on for their gas and electricity needs.
What is it like to work for Crown Gas and Power?
Working at Crown Gas and Power is a rewarding experience, with employees enjoying a positive and dynamic work environment. As a leading business gas and electricity supplier, Crown Gas and Power offers a range of opportunities for career growth and development.
Employees appreciate the company's strong focus on customer satisfaction and delivering excellent service. Crown Gas and Power values its customers and strives to meet their energy needs efficiently and effectively. The company's commitment to providing great service is reflected in the positive reviews and feedback received from customers.
Crown Gas and Power has a dedicated and friendly workforce that is passionate about the energy industry. From account management to customer service, employees work collaboratively to ensure that businesses receive the best possible support. The company fosters a culture of teamwork and encourages employees to contribute their ideas and expertise to enhance the overall customer experience.
Working in the energy division of Crown Oil, employees at Crown Gas and Power benefit from the company's extensive industry knowledge and resources. This allows them to offer a wide range of energy services and solutions to businesses of all sizes. Whether it's helping customers with energy bills, managing gas tariffs, or assisting with new connections, employees play a vital role in delivering top-notch service.
Crown Gas and Power provides its employees with the necessary tools and training to excel in their roles. The company values personal and professional development and offers opportunities for growth and progression. Employees have access to ongoing training programs, allowing them to stay up-to-date with industry trends and advancements.
The company's headquarters in Greater Manchester provides a vibrant and supportive working environment. Crown Gas and Power takes pride in its commitment to the local community and actively participates in charitable initiatives. Employees have the opportunity to contribute to these initiatives, making a positive impact beyond their daily work.
Crown Gas and Power Awards & Accolades
Crown Gas & Power has been one of the top fuel suppliers in the UK for more than 70 years. The current chairman's grandfather first got interested in providing energy to people in 1928. He sold household goods including firelighters, candles, and lamp oils. He would reach out to people and use a cart to supply them with these things. That was the beginning of Crown Gas & Power, but the company was officially created in 2011. Even though the supplier has been operating for two decades now and times have changed since it was first established, it still promotes traditional values of business run by a family.
Overview of the company
Crown Gas & Power is an energy division of Crown Oil Ltd, and it's based in the United Kingdom. The supplier works with all kinds of businesses, ranging from small commercial trading to huge companies with multiple sites.
Crown Gas & Power was established right after the deregulation of the gas and power market. It takes pride in putting the customer first and offering everyone energy deals tailored to their individual needs.
Crown Gas and Power is a single fuel energy provider that supplies natural gas. They are known for their excellent customer service, competitive prices and variable contract lengths. If someone chooses their services, the company arranges the whole installation process, including placing new meters.
National structure
Crown Gas & Power is a subsidiary of Crown Oil Ltd, which is a fuels and lubricants supplier. The company also specialises in construction. Crown Oil Ltd has been operating since 1947 and it offers national deliveries of:
white diesel
kerosene
industrial heating oil
domestic heating oil
lubricants
Crown Oil Ltd also established Crown Oil Environmental (C.O.E), which provides businesses with environmental support and deals with environmental hazards caused by fuels.
Other subsidiaries of the Crown Oil group include:
Speedy Fuels
Beesley Fuels
Cooke Fuels
Birlem Oil
Ingoe Oils
Crown Gas and Power
Crown Energy
Star Oil
Crown Oil has depots in six locations in the UK. Three depots can be found in Greater London, and the rest in Bury, Birmingham, and Iver. The supplier's base is located in Bury, Greater Manchester.
Products and services
Crown Gas and Power offers a number of gas products and services that can be adjusted to suit the needs and requirements of your business.
An overview of gas products that the company offers can be found in the table below.
| | |
| --- | --- |
| Gas product | Description |
| Fully Fixed contracts | offer fixed prices throughout the duration of the contract |
| Pass-Through contracts | transportation charges will be passes on to the customer |
| Fully Inclusive contracts | eliminate standing charges for contracts up to 500,000kWh |
| Siteworks | include full white label service, service upgrades, service connections and supply disconnections, meter installations |
| Carbon Offset | help businesses reduce their carbon emissions |
| Green Gas | help customers be more environmentally-friendly |
In addition to business gas supplies, Crown Gas & Power offer variable contract lengths of up to 60 months, smart meter installations, tailored billing, flexible payment options, access to an online account. Customers that get the new meters installed can also use Automated Meter Reader technologies (AMR) that allow them to reduce their carbon footprint.
Crown Gas & Power work closely with energy consultants to ensure that its customers get the best service possible and all their concerns can be answered by experts. As Crown Gas & Power is a single fuel energy supplier, it has invaluable experience in providing natural gas to customers. It offers a unique approach of bringing together competitive prices and personalised customer service.
Even though Crown Gas & Power specialises in business gas, it has a dedicated energy division that forms relationships with various partners and can help you connect your business electricity and water as well.
Crown Gas & Power's impact on the environment
Crown Gas & Power allow businesses to pick its green gas plans that offer a 25% or 50% green gas blend. Moreover, Crown Gas & Power give clients the chance to get Renewable Gas Guarantee of Origins (RGGO's). The company is also a part of the Green Gas Certification Scheme. The scheme ensures that the green gas a supplier uses can be tracked. The green gas that Crown Gas & Power supplies is biomethane. The overview of what makes Green Gas from Crown Gas & Power stand out can be found in the table below.
| | |
| --- | --- |
| Advantage | Description |
| Cost | The company offers Green Gas deals to suit every budget, so even if you are a small business you can pick their green products. |
| Climate | By choosing Crown Gas & Power's Green Gas products you can be sure that you're making a positive change and contributing to fighting climate change. |
| Local | All Crown Gas & Power's biomethane is produced in the UK. By choosing this provider you can be sure to support the local market. |
How Green Gas is made is illustrated by the infographic below:
image source: https://www.crowngas.co.uk/green-gas/
The company is committed to taking care of the planet. Green Gas from Crown Gas & Power explains what benefits its customers will get from choosing its Green Gas contracts. The main things include:
Supporting the British economy – by purchasing green gas you help farmers and Green Gas plants that are based in the UK.
Being Carbon Neutral – producing green gas does not harm the climate and does not add CO2 to the atmosphere.
Using less of the Earth's resources – green gas is renewable and sustainable.
Accountability – green gas can be tracked from production to consumption. Clients who use it can get information on the location and method of extraction.
Board of Directors
The team of Crown Gas & Power does everything it can to make sure customers' needs are being taken care of. It also ensures that the company runs smoothly and its clients can enjoy the best quality services and the most competitive prices. Overall Crown Gas & Power has 22 employees, but below you can find an overview of those who are in charge of running the company.
Terry Day is a Director of the company. He joined Crown Gas & Power in 2010, and he first served as a General Manager. One thing he takes pride in is the fact that he climbed Kilimanjaro for charity.
Dale Marriott became a Director of the company in 2014. He previously worked for Gazprom Energy. He has a passion for drones and, in his free time, he enjoys gaming.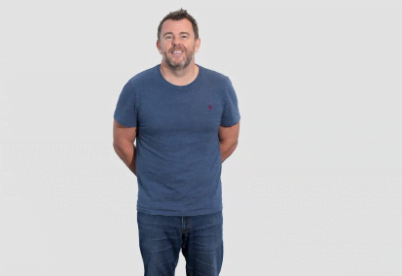 Anthony serves as a General Manager. He enjoys football and his favourite team is Manchester United.
Glenn Nixon is a Strategic Development Manager and he's worked for Crown Gas & Power for almost 6 years. According to his teammates, he can come across as grumpy but in fact, he is very friendly.
Key financial data
Crown Gas and Power's revenue is around £3.59 million. In 2020, the company's total assets were £5.26 million. In the same financial year, the supplier's total liabilities were £-3.26 million.
When it comes to Crown Oil Ltd's revenue, in 2019 it was £197,500,000, and in 2018 £144,600,000. That indicated an increase of over 50 million over the course of one year.
Contact
The company's headquarters are located in Bury New Rd, Bury, Greater Manchester, BL9 7HY, United Kingdom. You can visit the office or send them a letter.
tel. 0161 762 7744
email:
for general enquiries: hello@crowngas.co.uk
for Complaints: complaints@crowngas.co.uk
websites:
Crown Oil environmental website
social media:
Common Questions
Who Owns Crown Gas and Power?
Crown Gas & Power is a subsidiary of Crown Oil Ltd, which is also trading as Crown Oil Fuels and Lubricants or Crown Oil. It is a national fuels and lubricants distribution company.
Where are Crown Gas and Power Based?
Crown Gas and Power is based in Greater Manchester, England. The exact address of the headquarters is Bury New Rd, Bury, Greater Manchester, BL9 7HY, United Kingdom.
Who is the CEO of Crown Gas and Power?
The CEO of Crown Gas and Power is Terry Day who has served in the role for over 10 years.
Summary
Crown Gas & Power is a natural gas supplier that has been operating in the market for over 70 years now. It was built on traditional family values and still follows them when interacting with customers. Thanks to that, all clients can enjoy exceptional customer service and energy deals that are made based on their individual requirements. The company makes getting gas supplies easy and understandable for anyone, and it offers competitive prices for all budgets. Crown Gas & Power is committed to protecting the environment so it offers customers the option to purchase green gas. It also encourages businesses to be more sustainable and lower their carbon emissions. Crown Gas & Power helps UK based businesses save money and time on their gas bills, and they are experts in doing what their slogan says – 'Putting all our energy into providing yours'.