Overview of the company
AvantiGas is one of the UK's leading suppliers of LPG that specialises in off-grid energy solutions. It's an important shipper of natural gas, and it supplies is to other countries as well. The history of the company dates back to 1950 when it first started trading as Shell-Mex and B.P. Gases Limited. Today, AvantiGas supplies energy to residential customers and businesses. The company particularly cares about the safe of its customers and the efficiency of its services. It takes pride in offering friendly customer service and always putting its clients' needs first. Customers who choose the services of Avanti Gas can benefit from the company's expertise and its trading connections. Avanti Gas is a part of gas-purchasing group UGI International, and it's its own shipper. Thanks to that, their prices are highly competitive.
National structure
AvantiGas supplies customers across England, Scotland and Wales. Its headquarters are located in Derbyshire. It has a network of distribution centres, and it operates two in-land gas terminals – one Mossmorran and St Fergus. The company also has an emergency call centre based in the UK that customers can access 24/7.
International structure
Avanti gas is a part of UGI International, which is a Liquid Petroleum Gas (LPG) supplier that serves 17 countries in Europe. It is a retail distributor of propane and butane. An overview of the subsidiaries of UGI Corporation can be found in the table below. Through the subsidiaries, the company distributes, transports and stores energy products.
subsidiary
location
services
logo
AmeriGas
the United States – serves all 50 states
● Propane delivery

● Tank installation

● Site Survey

● Tank maintenance

AntarGas
Belgium
● Gas supply

● Electricity supply

● Gas tanks

● Gas cylinders available 24/7

AvantiGas
the United Kingdom
● LPG bulk gas

● Gas bottles

● Biomass Renewables
Products and services
AvantiGas has special deals for domestic and business customers. In addition to supplying LPG and energy, AvantiGas offers a number of services and energy products that include:
Bulk Gas
LPG Gas Bottles
Aerosol Propellant
Biomass Renewables
LPG for Businesses
AvantiGas works with several sectors including fork-lift trucks, healthcare, hospitality, offices, creative industries, agriculture, catering, aerosol, and holiday parks. The company's commercial customers can choose BioLPG, which is created from residues of sustainable raw materials. That makes it efficient and sustainable. Thanks to BioLPG businesses can reduce their carbon emissions by over 90%.
Moreover, AvantiGas offers support with:
installation of fuelling and storage systems
plant upgrades
managing costs
replacing boilers
maintenance
project management
Business customers can choose fixed contracts that last between 1-3 years, as well as variable contracts.
LPG for Homes
AvantiGas offers gas deliveries to domestic customers. It makes the process of getting gas straightforward and quick saving its customers unnecessary stress and hassle. AvantiGas also gives customers the chance to purchase gas bottles in various sizes. The bottles can be delivered directly to the customer.
Domestic clients can enjoy fixed tariff options and energy contracts tailored to their individual needs. AvantiGas serves even those who live in remote locations and each time they fill the tank they leave a note to notify the customers about it.
Impact on the environment
Liquid Natural Gas (LNG) that the company specialises in is a liquid that is created when natural gas is cooled enough to reach temperatures below -160°C. It has no colour, no odour and is considered to be the cleanest fossil fuel. It gives businesses the chance to reduce their greenhouse emissions. LNG is very efficient thanks to its energy performance and its many reserves. In addition to that, LNG takes up 600 times less space than gas, which makes storing it cheaper and easier.
AvantiGas Renewables uses biomass energy to provide renewable heating systems. Biomass is carbon neutral and its boilers only produce 1-2% of ash. The company is committed to helping its clients reduce their carbon footprint.
Moreover, businesses can choose BioLPG – a by-product of biodiesel production that can be extracted from animal fat and vegetable oils. By supporting BioLPG, AvantiGas has certificates confirming that the company and its customers are contributing to CO2 reduction.
Board of Directors
The Board of Directors of the UGI Corporation defines the strategies and goals of the company. Below you can find an overview of who is on the Board.
Frank Hermance – Non-Executive Chairman
He has been a Director for a decade now. He has experience with holding senior management positions for large global companies. He is also an expert in several fields, including international operations, logistics, risk management, mergers and acquisitions.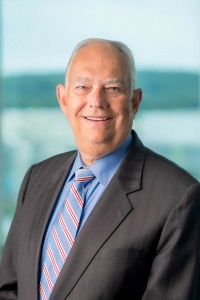 John Walsh
He has been a Director since 2005. He specialises in assessing risks, as well as health, environmental and safety issues of the company. Prior to joining UGI Corporation, he worked for a multinational industrial gas company.
M. Shawn Bort
She has been a Director of the UGI Corporation since 2009. She has experience working for a global company and she is an expert when it comes to public accounting. She also has in-depth knowledge of financial strategies, IT infrastructure, asset management and risk management.
James Stallings Jr.
He has been a Director since 2005. He has experience managing global technology and information systems, as well as expertise in the fields of financial management and corporate governance. He has previously served on boards for several other companies.
Theodore Dosch
He has been a Director for 4 years. He has senior financial executive management experience at Anixter International, as well as Whirlpool Corporation. He also serves as a Director of UGI Utilities, Inc., which is a subsidiary of UGI Corporation.
Alan Harris
He has been a Director since 2018. He has a background in the energy industry and he specialises in the distribution and transmission of natural gas. He is also an expert in corporate finance and accounting. He has previously held a senior executive position at Spectra Energy.
Kelly Romano
She has served as a Director for 2 years. She is also the Founder and Chief Executive Officer of BlueRipple Capital, LLC, which is a consultancy firm. She has expertise in acquisitions and channel development for high technology companies.
Key financial data
According to the latest annual report that the company submitted on 30 September 2019, AvantiGas has a turnover of £146 million. In the same financial year, its gross profit was £49 million and the company had £15 million in cash profit.
In 2018, the company had a turnover of £161 million, and in 2017 £134 million. For the last three years, the Total Assets of the company have been increasing each year. In 2017, AvantiGas had £64 million, in 2018 £79 million, and in 2019 there was a significant increase and the company reported Total Assets of £92 million.
Contact information
address: Avanti Gas Ltd, UGI House, Gisborne Close, Chesterfield, England, S43 3JT
tel. 0808 178 2009
email address: energyenquiries@avantigas.com
The company can also be contacted via the contact form.
websites:
social media:
Summary
AvantiGas is a UK arm of UGI International. It works with domestic, business and industrial customers, offering them a range of gas products and services. The company has been operating for over 70 years now and it has unbeatable industry expertise. AvantiGas's customers can enjoy not only competitive prices but also an individualistic approach and great customer service. AvantiGas aims to form long-lasting relationships with its clients and it strives to provide safe and efficient service at all times. AvantiGas is also committed to making the world greener so it offers a big selection of environmentally-friendly solutions and products. The company is not only a provider of natural gas, but also a generator of electricity, a provider of heating, air conditioning, as well as refrigeration services, and much more. Whichever service a business chooses, they can count on AvantiGas's support with installation and setting up the gas supply. Moreover, all clients have access to a customer portal that is accessible 24/7 and that allows them to pay their bills and see information about their gas consumption.