Electricity North West is one of smaller DNOs (Distribution Network Operators) and it covers only one PES / Distribution area.
PES/DNO Area: Norweb, 16
Electricity North West carries electricity from the high voltage transmission grid, which is owned and operated by the National Grid, to industrial, commercial and domestic users across this area. The distribution network stops at the electricity meter, which is owned by the meter operator.
This means that the most common reasons for people to be dealing with Electricity North West are:
Power Cuts
New Connections
Upgrading or downgrading power supplies
Connecting generation to the grid
Finding out who your electricity supplier is
Power Cuts
Twitter feed is not available at the moment.
New Connections
Connection Type
Guaranteed Standard
Average time to receive a quotation
Prices from (excl.VAT)
Average prices (excl.VAT)
Average time to get a connection from payment
1 standard domestic connection
5 days
4 days
£450
£2,000
4 Weeks
Up to 4 standard domestic connections
15 days
5 days
£1,800
£5,000
5 Weeks
Over 4 domestic connections (based on typical 5 connections with service works only)
25 days
7 days
£1,890
£15,000
6 Weeks
Typical small business connection
(up to 69kVA)
15 days
5 days
£452
£4,000
5 Weeks
Multiple small business connections (based on typical 2 connections with low voltage service works only)
25 days
8 days
£3,812
£12,000
6 Weeks
Typical large business connection (HV)
35 days
8 days
£14,212
£65,000
14 Weeks
Extra high voltage connection
65 days
50 days
Price on request
Price on request
2 Years
Unmetered new connections (excluding Local Authority & PFI)
25 days
7 days
£298
£2,417
5 Weeks
These costs and timings are from ENWL and are for general illustration purposes only and are not to be relied upon should you require a more accurate price in respect of specific premises.
Companies
Electricity North West Limited
North West Electricity Networks plc (formerly North West Electricity Networks Limited)
ENW Capital Finance plc
ENW Finance plc
North West Electricity Networks (Holdings) Limited
NWEN Finance plc
North West Electricity Networks (Finance) Ltd
NWEN (UK) Limited
Electricity North West Distribution Map
Overview of the company
In 2007 the company purchased an electricity distribution network from United Utilities. Now, Electricity North West is a distribution network operator (DNO) that powers communities across the North West from Cumbria to Manchester. The company serves 2.4 million houses and 5 million customers. Electricity North West is regulated by Ofgem and the majority of electricity it distributes enters its network from the National Grid. It's responsible for maintaining and upgrading 13,000km of overhead power lines and over 44,000km of underground electricity cables.
Company history
In 1890 first permanent public electricity supply in the North West started in Keswick.
By 1900, 73 suppliers had developed in the North West.
In 1947 the industry was nationalised by the Electricity Act and the 73 separate suppliers that were operating in the North West were merged into the North West Electricity Board (Norweb).
During the 1960s and 1970s the demand for energy started getting bigger.
In 1990 Norweb privatised with the rest of the electricity industry and became Norweb Plc.
In 1995 Norweb Plc was acquired by North West Water and formed United Utilities.
In 2000 new electricity supply companies, which were separate from distribution networks, were formed.
In 2007 Electricity North West purchased the electricity network from United Utilities.
In 2010 Electricity North West became the sole owner-operator for the region's power network.
A year later, in 2011, Electricity North West began £1.4 billion investment in the power network.
In 2015, Electricity North West was recognised as the most efficient network operator in the UK.
Services
Power cuts
Electricity North West assists customers during power cuts. On their website, customers can find a live list of power cuts in the region. By monitoring the list customers can track the progress of the repair of the power cut and get live updates from engineers. There is also an option to look up a postcode to find our power cut.
The company provides a number of tips aimed to support the customers before, during and after a power cut.
Step by step guide on what to do if a power cut occurs is as follows:
1. Check trip switches.
2. If trip switches are pointing downward, flick them back to an upward position.
3. Check with the neighbours if they are also having troubles with electricity.
4. Report a power cut by calling 105.
Getting connected
Electricity North West offers a range of connection services, including:
new supply for 1-4 properties
single connection up to 60kVA
supply for 5 or more properties
single connection up to 300kVA
large commercial supply connections over 300kVA
Generation and storage
The company provides a range of generation connections, including energy storage. Some things they offer include:
micro-generation and storage connections
energy storage at 16 amps or less per phase
connections up to 50kW
connections at 50kW and above
flexible connections
Electric Vehicle charging points and heat pumps
Electricity North West aims to help its customers be more environmentally-friendly. The company fully supports the transition to electric vehicles and promotes low carbon technologies. Hence, the customers can benefit from things like:
connecting a single EV charge point
connecting multiple EV charge points
connecting heat pumps
Electricity North West's commitment to tackling climate change
The company wants to make it easy for its customers to go net zero. For that reason, it prepared a series of guides explaining what changes it introduces to reduce its carbon emissions. Thanks to the information included in these guides, the company's customers can find out how to be more energy-efficient. Electricity North West also encourages people to install solar panels or wind turbines and provides guidance on how these things can be installed at customers' houses or businesses. Moreover, if someone has a river or a different water stream near their property, the company can advise them how they can generate their own power by using the power of flowing water.
Executive team
Peter Emery – CEO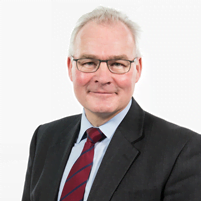 Peter became the CEO of Electricity North West in 2016. He is responsible for leading the company's £1.9 billion investment programme. He has over 3 decades of experience in the energy industry, and he has previously served in senior positions for companies like Esso or Drax Group.
Stephanie Trubshaw – Customer director
Stephanie has been working for Electricity North West for 10 years. She has over 2 decades of experience in the utility industry. She is responsible for providing customers with excellent support through the company's 24/7/365 contact centre.
Steve Cox – Engineering and Technical director
For the last 30 years, Steve has been managing teams across the electricity supply industry in various fields including safety, commercial management, and development. He has experience managing and delivering big IT investment projects.
Paul Bircham – Regulation and Communications director
Paul has more than 20 years of experience developing new business models within the energy, utilities and infrastructure industries. Paul is responsible for the development of new customer propositions and services.
David Brocksom – Chief Financial Officer
David is responsible for the financial and strategic management of the Electricity North West. He prepares reports on the company's financial performance, as well as various business plans.
Mark Williamson – Energy Solutions director
Mark is responsible for providing customers with new connections, as well as diverting the cables and overhead power lines. Mark has over 30 years of experience in energy distribution, and he joined Norweb, which existed before Electricity North West, in 1990.
Clive Wilkinson – Operations director south
Clive is a chartered engineer and he has been working in the energy sector for more than 30 years now. He is responsible for all Electricity North West's operations across the south of the region the company serves. That includes Manchester, Cheshire, and the Peak area.
Financial data
The company's revenue in the financial year that ended 31 March 2020 was £478.1 million. That indicated an increase from £458.3 million in the year that ended 31 March 2019. A year before that, in 2018, the company saw a significant drop in revenue from £485.5 million in 2017 to only £430.2 million in 2018.
The company's net debt for the last 2 financial years was:
| | | |
| --- | --- | --- |
| | 2020 (in £ million) | 2019 (in £ million) |
| cash and deposits | 56 | 23 |
| borrowings | 1,206 | 1,169 |
| net debt | 1,150 | 1,146 |
Contact information
The company's main website.
If you have a general query or a complaint, you can use the company's enquiry form.
If you want to talk to the team, call 0800 195 4141. The lines are open Monday to Friday 9am to 5pm.
If you're experiencing a power cut and you want to report it, call 105.
Social media:
The company's main trading address is Borron Street, Stockport, SK1 2JD.
Summary
Electricity North West is one of 14 distribution network operators that operate in the UK. It serves around 5 million customers across the North West. It reaches rural regions like Cumbria, as well as urban areas like Manchester. The company's main activity is the distribution of electricity on behalf of the electricity supply companies. Nevertheless, Electricity North West offers also other services such as installing new connections or moving the existing ones, setting up EV charging points, or advising on the installation of solar panels and wind turbines. The company's history dates back to 1948 so the customers that get their energy delivered by Electricity North West can be sure that they are served by experts in the field of energy distribution. The company also makes sure that any power cuts are quickly dealt with and power is restored without causing too much disturbance to affected customers. Electricity North West cares about its impact on the environment and it helps customers be more energy-efficient and lower their carbon footprint.