Company History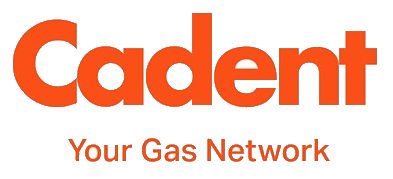 In 2016, National Grid Gas Distribution Ltd. (NGGC), later to be named Cadent Gas, was founded by National Grid PLC. National Grid PLC, an international conglomerate, held ownership over four of the eight gas distribution networks in the United Kingdom. In October of 2016, National Grid began immediately looking to sell off NGGC and in March of the following year, National Grid Gas Distribution Ltd. was sold. The reason for this aggressive timeline of sale was that National Grid was beginning to limited their investment portfolio to only assets that could provide high growth. After the sale from National Grid PLC, NGGC began operations as Cadent Gas shortly thereafter. Cadent is headquartered in Coventry, England and has approximately 4,000 employees. Along with the energy supplier to the end-user, Cadent Gas is a distributor, meaning they take the gas transmitted by National Grid and supply it to residences and businesses across its networks. Cadent Gas is the largest natural gas distributor in the United Kingdom with over 11 million customers.
Cadent Gas UK
Overview
In the United Kingdom, the countrywide gas distribution is broken down into eight independent networks. Of the eight networks, two are controlled by SGN, one by Northern Gas Networks, one by Wales & West Utilities, and the remaining four are controlled by Cadent Gas. The networks Cadent currently operates are the West Midlands, North West England, East of England, and North London. In 2020 for the first time, Cadent released a safety & sustainability plan that helps define the company's goals in becoming more environmentally friendly. In the report, Cadent expressed its commitment to achieving carbon neutrality as a company placing it in line with the UK's plan to become carbon neutral by 2050.
Cadent Gas Board of Directors
Sir Adrian Montague CBE is the Chairman and a Sufficiently Independent Director of Cadent Gas. He was appointed to this role in 2017. In addition to his work with Cadent, Montague has been a Director of Aviva PLC since 2013. Prior to Aviva, Montague served as the chairman of British Energy from 2002 until 2009.
Dr Catherine Bell CB is a Sufficiently Independent Director of Cadent Gas. She is currently on the board for Hoarder Healthcare and has extensive experience in the Civil Services industry. She previously served in the Department for Business working on regulatory issues and utility regulation.
Kevin Whiteman is a Sufficiently Independent Director of Cadent Gas appointed in 2018. Previously, he served as chairman of Wales & West Gas Networks, a competitor of Cadent's. He is a chartered engineer and had many important roles within British Coal. From 2010 to 2015, Kevin was the Non-Executive Chairman of Kelda Group and Yorkshire Water.
Mark Braithwaite is a Shareholder Nominated Director appointed in 2017. He is the chair of the Audit and Risk committee for Cadent Gas. Outside the company, he is a senior managing director at Macquarie Infrastructure and Real Assets. He has had a long career in utilities and energy as he previously served as Chief Financial Officer of Thames Water.
Mark Mathieson is a Shareholder Nominated Director of Cadent Gas. In addition to being on the board of Cadent, Mark also sits on the Board of Nortegas Energía Grupo. He was appointed as a Managing Director of Macquarie Infrastructure and Real Assets in 2018. Previously, he was CEO of Green Highland Renewables, a company that is the largest developer of hydro-electric schemes in the UK.
Iain Coucher is a Shareholder Nominated Director appointed in 2018 that currently serves on the Nomination and Safety & Sustainability Committees. He is the Chief Executive of AWE, a firm that is responsible for the design and manufacture of warheads for the military. He previously served as the Chief Executive of Network Rail helping bring the company out of a slump.
Nick Axam, a Shareholder Nominated Director, is a Director at Dalmore Capital and a Chartered Accountant. In this role, he is responsible for managing regulated utility investments. Nick has held a variety of roles prior to Damore including working in corporate finance for an Australian fund, DUET Group and in infrastructure asset acquisition at MIRA.
Howard Higgins is a Shareholder Nominated Director appointed in 2017. He is the Managing Director at Macquarie Infrastructure and Real Assets. In this role, he provides years of expertise in the energy and utility sectors. For Cadent, he currently serves as the Chair of the Safety & Sustainability Committee. He previously served as an Operations Director at Transco.
David Xie, a Shareholder Nominated Director, is a Director of CIC Capital Corporation. Currently, he manages CIC global investments with particular regard to transport, utilities, and energy. In addition to his spot as a Shareholder Nominated Director, he currently serves as a Non-Executive Director of Heathrow Holdings Limited. He was educated at Pennsylvania State and recived his MBA from Georgetown.
Jaroslava Korpancova a Shareholder Nominated Director is the Finance Committee Chair for Cadent Gas. Jaroslava gained a degree in Law from Cambridge University and is an integral part of Allianz Partners, serving as the Managing Director. Prior to working at Allianz, Jaroslava worked for AIG finding worthy investments in infrastructure.
Deven Karnik a Shareholder Nominated Director does not currently serve on any committees yet has extensive experience in infrastructure. He currently serves as the Head of Infrastructure for Qatar Investment Authority and has prior to that was a managing director at Morgan Stanley. He also acts as a Non-Executive Director for HK Electric Investments Limited.
Company Diversity and Inclusion Policies
Cadent Gas has placed a high level of importance on creating a workplace that is inclusive of people from all backgrounds. Each year, Cadent releases a Gender Pay Gap Report that details various performance indicators regarding the company's diversity. In the 2019/20 report, Cadent noted that the mean percentage difference in pay between male and female employees was 8.7% and the mean bonus percentage difference was far greater, 45.8%. While the fairly evident gap between male and female pay might not be the most flattering data to release to the public, it shows the Cadent is truly committed to transparency and improving those metrics.
Because energy is a traditionally male-dominated field, Cadent has also placed an emphasis on attracting and building a generation of new female employees in the energy sector. In their long-term plans to increase the number of women in energy, Cadent has developed relationships with two all-girl schools to help attract women into the field. In addition, Cadent attends a number of career fairs annually to attract the brightest students from all backgrounds. Martin Rimmer, the firm's Chief People Officer, has been a key voice in the company's push to attract more women and BAME candidates.
Websites and Social Media
Cadent Gas has a strong social media presence across their Facebook, Twitter, and LinkedIn profiles. As with other companies in the energy sector, they utilize their social media platforms differently in order to communicate directly with their customers. Cadent Gas uses Twitter to gather information from customers and relay that information to the wider general public. Cadent Gas is constantly making improvements and performing regular maintenance across their many distribution networks and Twitter is the easiest way for them to update their customers on the status of those projects. Through their Facebook and LinkedIn profiles, Cadent Gas regularly posts about employee successes and major company projects. Social media is an important way for the company to disseminate positive information about the company's business operations. In addition to their social media profiles, Cadent Gas has an extensive website complete with annual company reports and contact information. One of the unique parts of the Cadent Gas website is that is has informational videos about what customers can expect when Cadent is performing work on the piping network on the street.
Shareholders
Cadent Gas was a spinoff of National Grid PLC that was originally named National Grid Gas Distribution Ltd. NGGD was sold to a consortium comprised of several influential buyers in 2017 with the name later being changed to Cadent Gas Ltd. Members of the consortium that acquired NGGD include Macquarie Infrastructure and Real Assets, Allianz Capital Partners, and Qatar Investment Authority, among others. The consortium controls a 61% equity stake in the firm.
At the time of the sale, there was considerable concern over the investment from the consortium because of a single investor, CIC Capital, a division of Chinese Investment Corporation. As China has continued to become more involved in international affairs, there were a number of alarms raised over a Chinese corporation taking an investment stake in a UK gas distribution company. CIC is particularly worrisome as another division of the company, Central Huijin Investment, is owned by the government of the People's Republic of China. Despite the many objections, CIC Capital was allowed to remain part of the consortium. On the CIC website, it states that CIC is purely a financial investor and does not seek to have a controlling stake in any of its investments.
Recent News
Earlier this year, Cadent Gas signed onto the COVID-19 Business Pledge. The pledge was created in response to the COVID-19 pandemic and encourages businesses and universities to do all that they can to assist with the recovery process. This is an all-encompassing pledge includes commitments to employees, customers, and the surrounding communities. Of the 300+ companies that have signed onto the COVID-19 Business Pledge, notable names include Coca-Cola Great Britain, PriceWaterhouseCoopers, Nestle, and Capital One.
Recently, Cadent has awarded major contracts to companies that will be performing upgrades on their distribution networks. Costain, Morrison Utility Services, Network Plus, and a Sapphire Utility Solutions & Enzen Global Solutions joint venture will be working to upgrade the East England, North London, North West, and West Midlands distribution networks respectively. The contracts will pay out roughly £600M over the next ten years.
Key Financial Data
Over the past two years, Cadent has made the vast majority of its revenue from its gas distribution business, an average of 96%. However, over the fiscal year ended in 2019 vs 2018, Cadent's other sources of revenue grew 144%. Shown in the Figure 1 below is Cadent's revenue over the past two years. Figure 2 shows the company's total annual profit. One important aspect to note about the company's revenue is that it is greatly skewed because of the influence of two customers. In total, Customer A and Customer B contributed 34.28% of Cadent's revenue in 2019 and 34.88% in 2018. Extreme reliance on just two customers is very risky to the long-term financial health of the company. Despite the extreme reliance on two customers, Cadent's yearly profit has grown over the past couple years from £465M in 2018 to £542M in 2019, a 16.5% increase.
---